Why should you use the CureCast photo management app?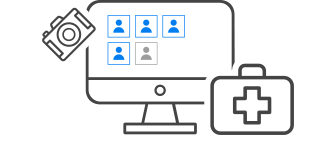 Optimize operational efficiency of your clinic
CureCast is so easy for your staff to use that you will not miss a single picture of all your patients without classification. You can save time and track treatment progress remotely from any secure device.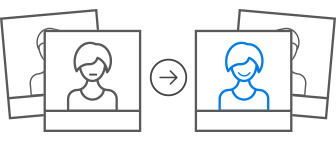 Increase profitability
CureCast enables you to create and save before/after pictures in a blink during consulting and to increase your counseling success rate with the patient education albums.
How it Works?
Upload a patient's pictures to CureCast in 3 easy steps via iPhone, android, tablet, PC, or MAC.
Step 1: Open CureCast app and take picture from camera.
Step 2: Enter patient name (mandatory), diagnosis or treatment notes.
Step 3: Select done to store.
With CureCast, your patients' pictures and data are encrypted, stored online, and synced across all your devices.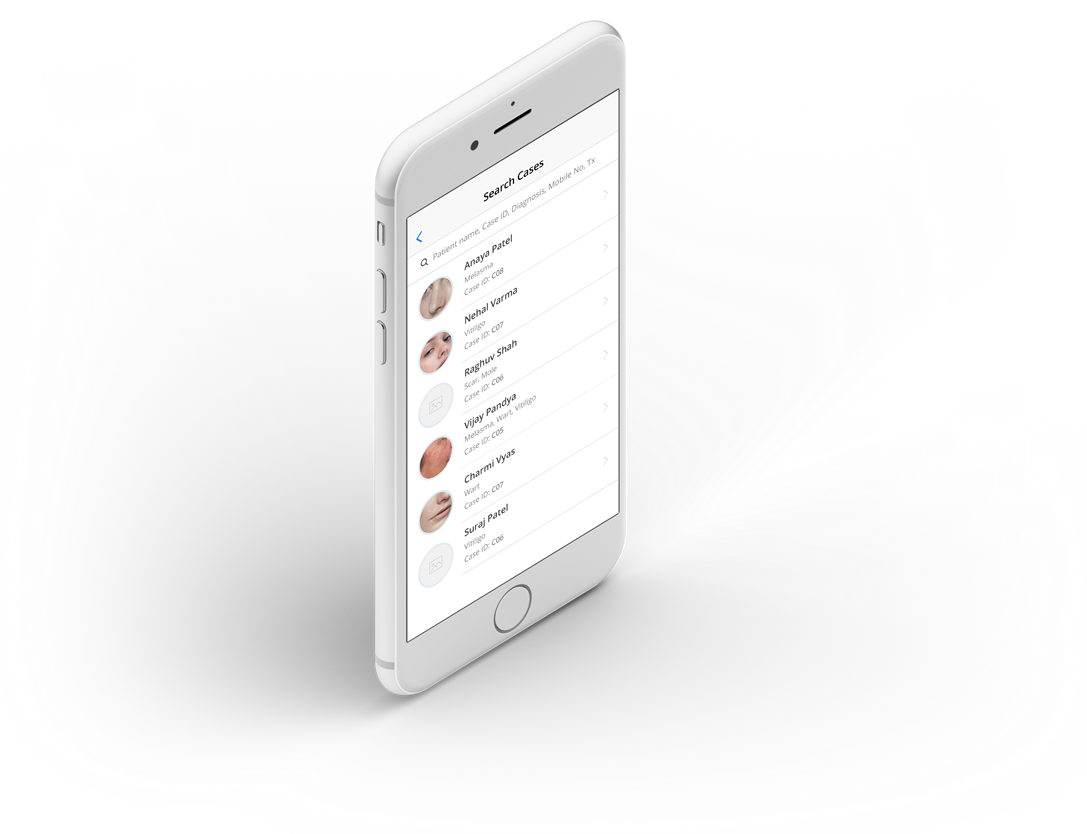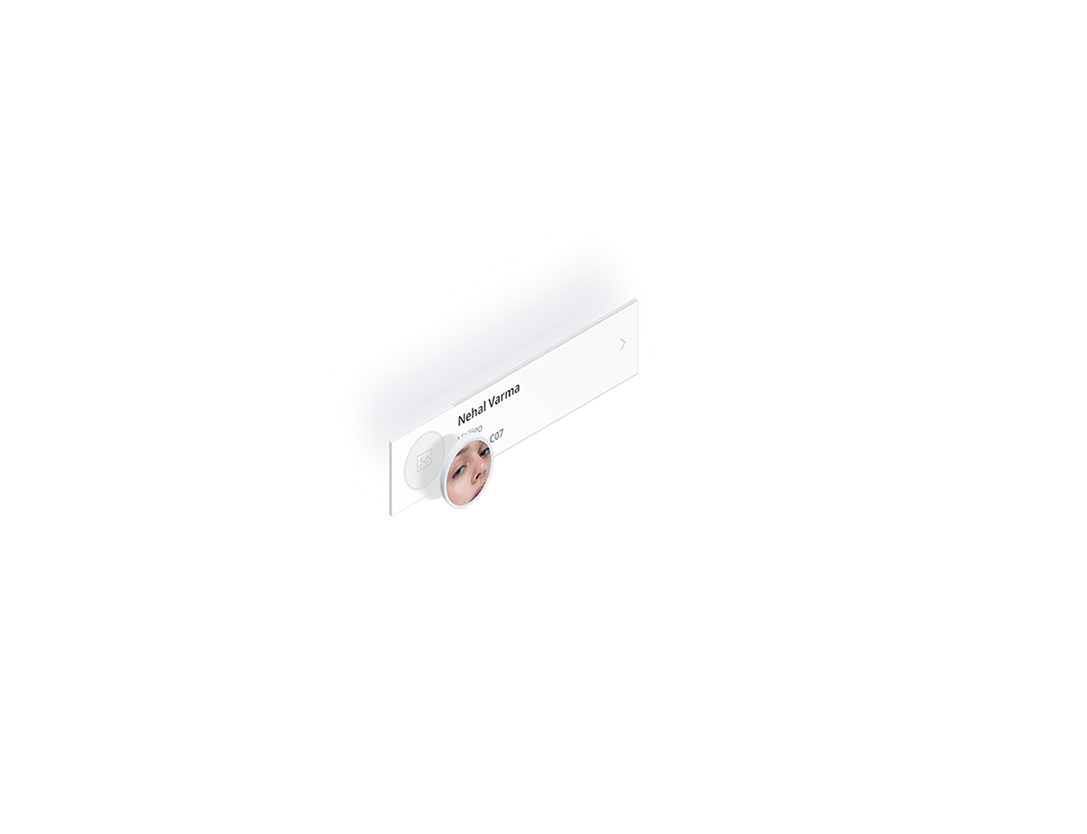 Picture Classification, Picture Finder, and Picture Retrieval in 3 easy steps
Together, you and your staff can store, classify, search, and effortlessly retrieve patients' pictures by name, diagnosis, treatment notes, mobile number, therapist, services, patient ID, date, or your unique requirement.
Cosmetic Treatment Picture Timeline
Saving a patient's picture at every step of a cosmetic procedure provides a detailed timeline of progress. In turn, this allows the accurate analysis of the evolution of a patient's features, as well as, documents the impact of cosmetic procedures with specific products, diagnosis, and treatments.
Before/After
Showing before/after photos during consultation has never been so easy. CureCast allows you to find pictures and show a patient before/afters during consultation in 3 easy steps.
Step 1: CureCast display all pictures of a patient by date. Select pre and post procedure pictures.
Step 2: Select a layout, add your watermark, and customize text.
Step 3: Store pictures in your account sorted by treatment name for future reference.
Before/After Portfolio
CureCast automatically builds your practice's before/after portfolio by treatment name, allowing you to easily find and show photos to new patients interested in similar treatment from any device.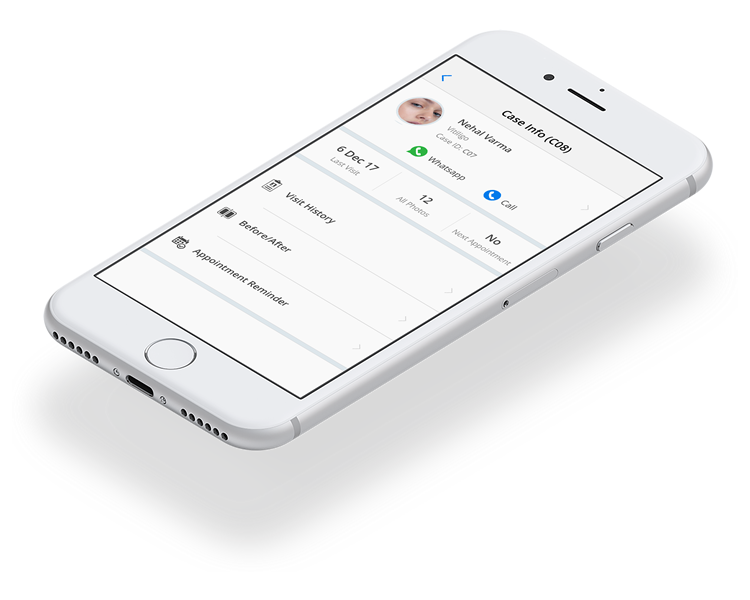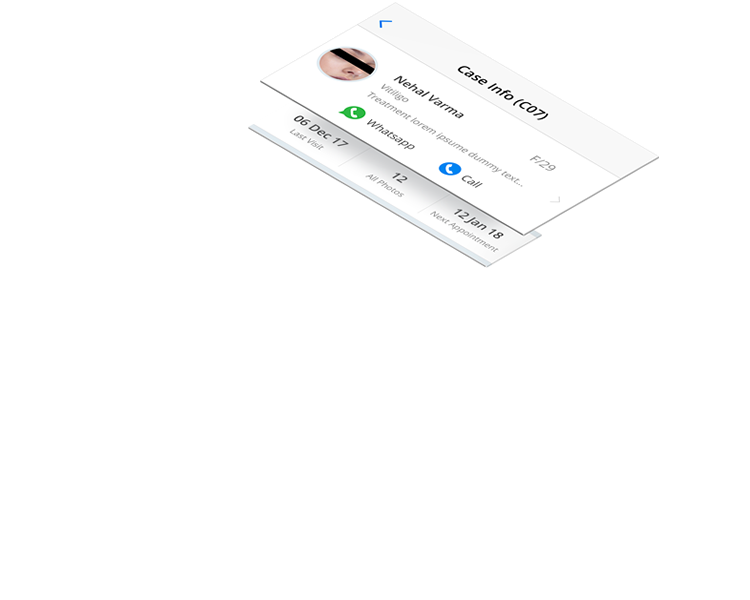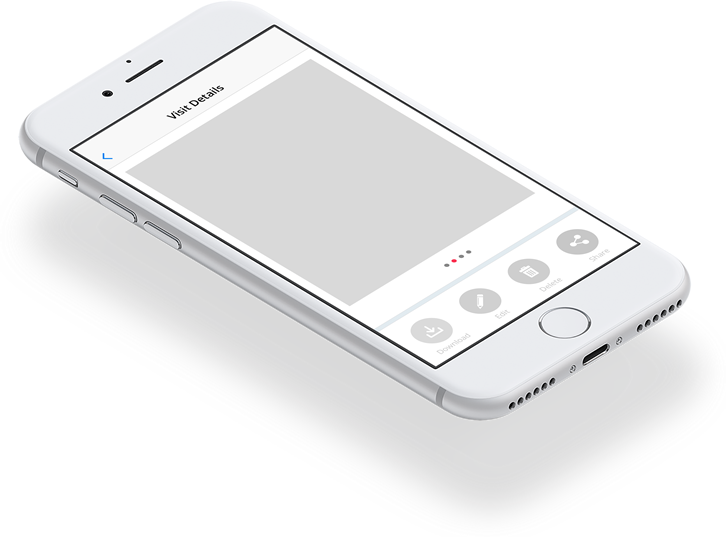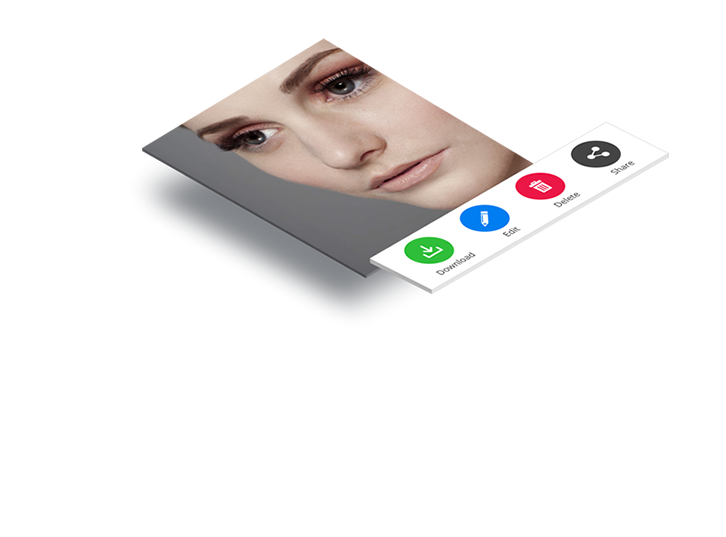 Receive Post-Operative Photos
Cosmetic practices face challenges obtaining quality post-operative photos for marketing as patients often don't come back to clinics after surgery. With CureCast, you can easily share a link with patients to remotely upload photos without coming to your clinic.
Patient Education Albums
Cross sell to existing and new patients during counseling using patient education albums which contain pictures of all services offered at your practice. CureCast also allows you to easily move photos from a patient case file or before/after portfolio into your Patient Education Albums.
Backup and Privacy
CureCast backs up your data and photos in batches via one simple click at any time. Your photos are encrypted and stored on HIPAA compliant amazon aws and s3 servers. All photos are shown on temporary URL which is active for 15 minutes. Your password is also encrypted and our website uses SSL certification.
Many Other Features
CureCast also facilitates numerous additional features including: billing, bulk SMS marketing, automated SMS birthday wishes, automated SMS appointment reminders.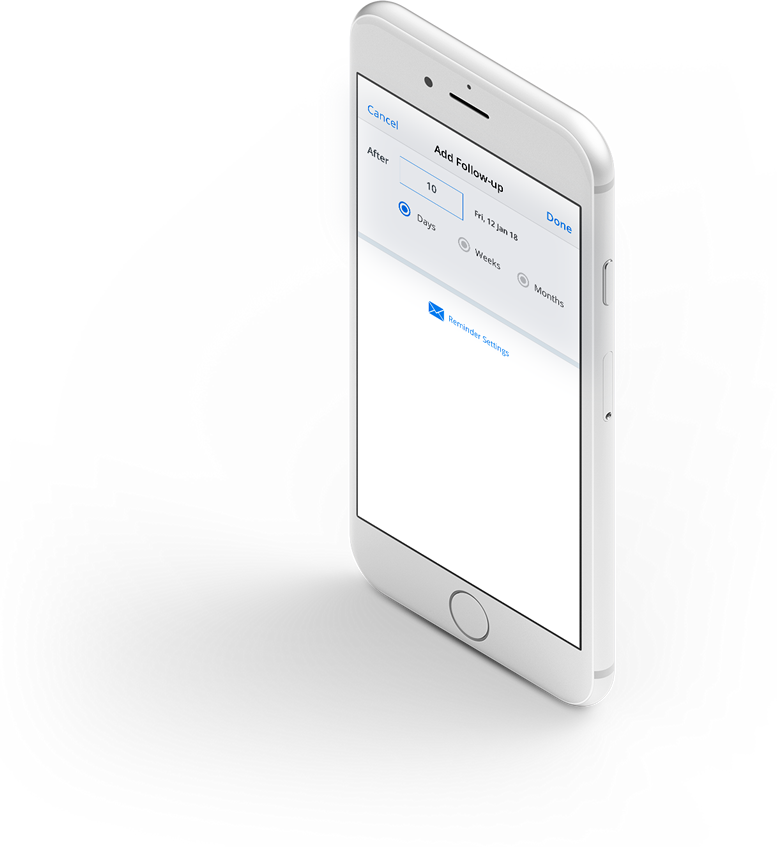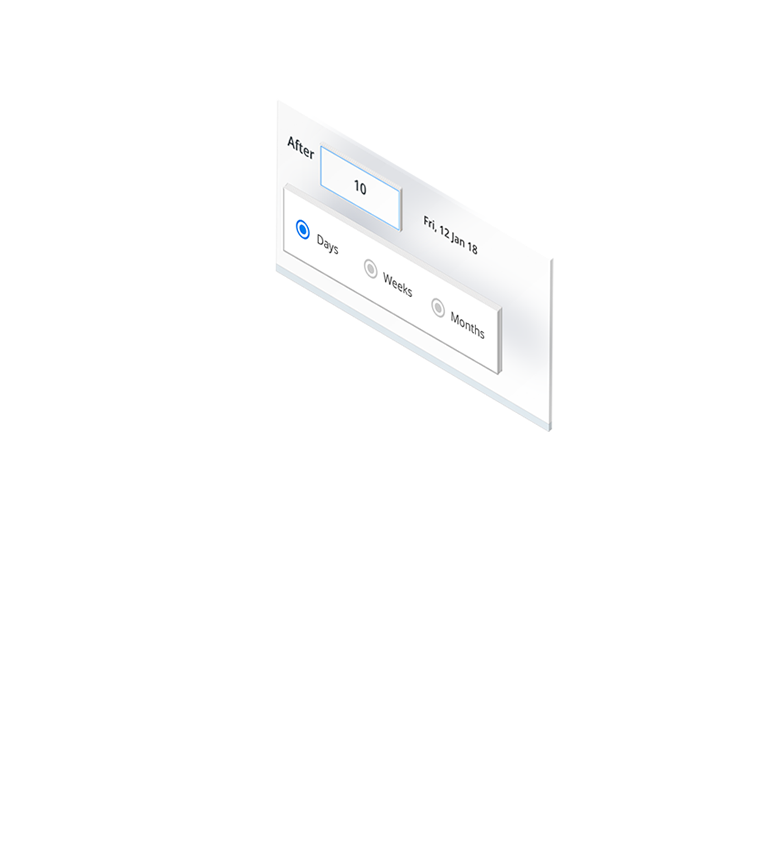 Customer Reviews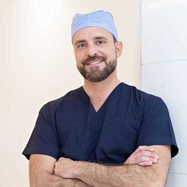 Dr. Matteo Vigo
Plastic & reconstructive surgeon
Amwaj Clinic, UAE
CURECAST is the perfect tool for a doctor who need to store images and documents related to his patients. the app is easy to use, the images are safely stored and the classification is easy and immediate. The possibility to create pre and post pictures in a blink allows the doctor to show immediately the results to his patients and create a perfect gallery to be showned to the new patients who want to receive the same treatment. I cannot recommend it more for plastic surgeons, dermatologist and other specialists who need the same tool.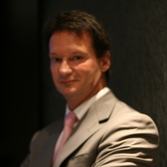 Dr. Maurizio Viel
Plastic & reconstructive surgeon
London Center of Aesthetic Surgery Gulf, UAE
CureCast is a great innovation for our clinic in terms of creating before/after pictures. It is a very simple, effective, & secured app with lot of privacy features. Most importantly, you have before/after pictures at your fingertips with picture finder to share with new potential patients. It is a perfect tool in marketing and increase consulting conversion rate for plastic surgeons and dermatologists.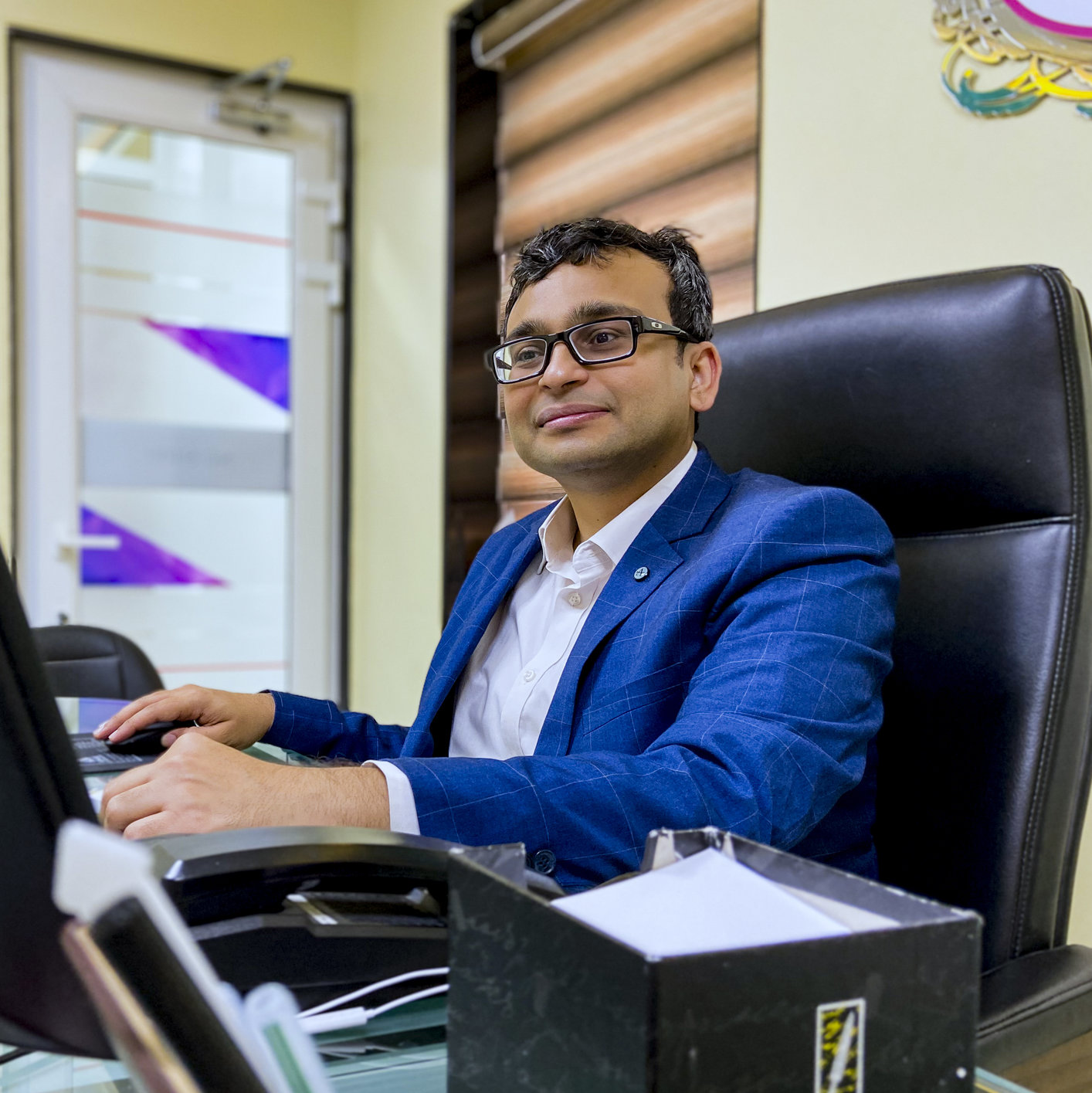 Dr. Aditya Shah
Cosmetic dermatologist, India
Aura skin & laser clinic
Curecast is a simple to use app which can add wonders to your cosmetic practice. Before CureCast, I was finding it difficult and time consuming to maintain before/after pictures with classification. I couldn't show before/after pictures during consultation as pictures weren't transferred to my pc by staff. I always had to say to patient next time. With CureCast easy and smooth online functions, my staff and I can work together with different phones and pc. With 3 touch process, staff manage pictures on clinic phone and I can easily find and show before/after to my patients in consulation room on my phone or pc. CureCast also frequently add new features which makes the app the favourite app in my practice.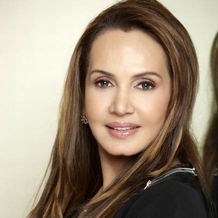 Dr. Jamuna Pai
Cosmetic dermatologist
Skinlab skin clinic chain, India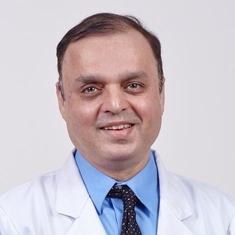 Dr. Ajaya Kashyap
Plastic & reconstructive surgeon
KAS medical center, India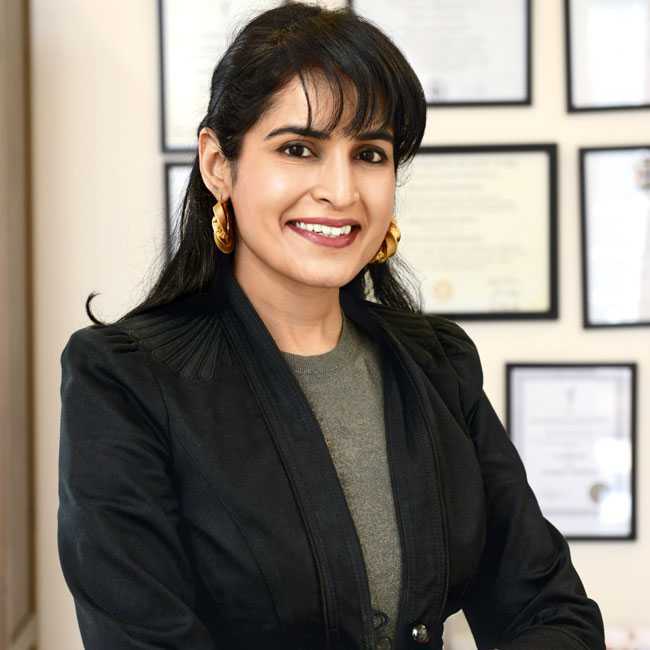 Dr. Kiran Sethi
Cosmetic dermatologist
Isya aesthetics, India


Get a Demo
CONNECT AT
Address
India office
303, Sumel Business Park 6
Ahmedabad 380004
India
Sales: +91 771 883 4257
Email: info@curecasthealth.com